Veneers – Carmel, IN
Correct Virtually Any Smile Flaw
If you have teeth that are severely stained, gapped, or chipped, it can sometimes be hard to find a reason to smile. You might be in the habit of avoiding smiling or laughing in front of other people if at all possible. If only there were an easy way to conceal these flaws in your pearly whites. The good news is that there is – with a little treatment called veneers. These custom-made cosmetic dentist restorations can correct multiple smile flaws in just two easy appointments at our Carmel office. Continue reading to learn what veneers are and how they can benefit your smile.
Why Choose Springhetti Dentistry for Veneers?
Virtual Smile Design: See Results Before Treatment Even Starts
Custom Treatment Plans for Every Patient
Results That Last and Look Natural
How Veneers Work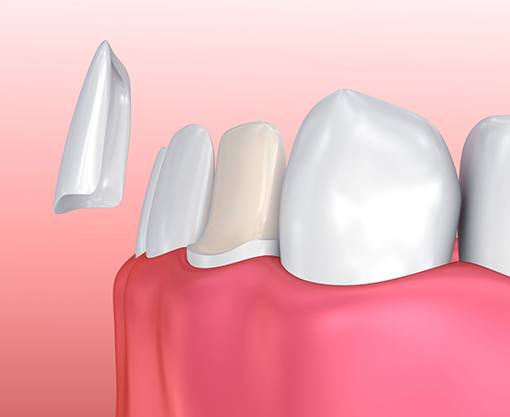 Veneers are thin shells made of durable dental porcelain. By using a special bonding cement, they are placed over your problem teeth to create the appearance of a naturally perfect smile. The great thing about veneers is that, after your consultation, they only take two short appointments to place.
During your first appointment, Dr. Springhetti will prepare your teeth by removing a tiny layer of enamel from your affected teeth, equal in thickness to a contact lens. After that, we'll take detailed impressions of your teeth to send to our partnered dental lab. While your new smile is being crafted, we can fit you with temporary veneers to let you get used to the way they look and feel in your mouth.
Your veneers should be ready in just a few weeks. You'll return to our office then, where we'll remove your temporaries and permanently bond your new veneers to your teeth, instantly creating a perfect smile.
Who Should Consider Veneers?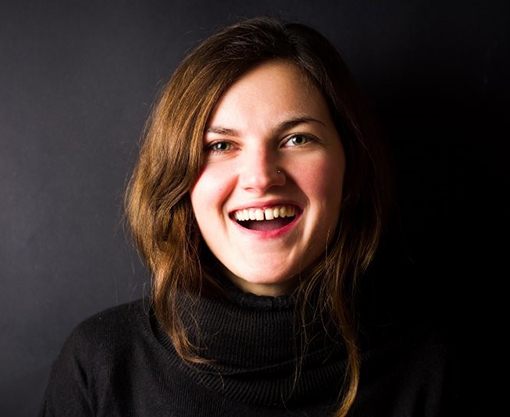 Veneers can be placed to correct virtually any smile flaw, including:
Cracks
Chips
Minor gaps
Stubborn stains
Stubby or worn-down teeth
Slightly crooked teeth
If your smile has any of the above imperfections, you might be a good candidate for veneers. However, we do ask that before receiving veneers, that your oral health is in good condition. This means that you shouldn't have any infections in your mouth. If you have cavities or gum disease, we'll need to address those issues before we place veneers.
Benefits of Veneers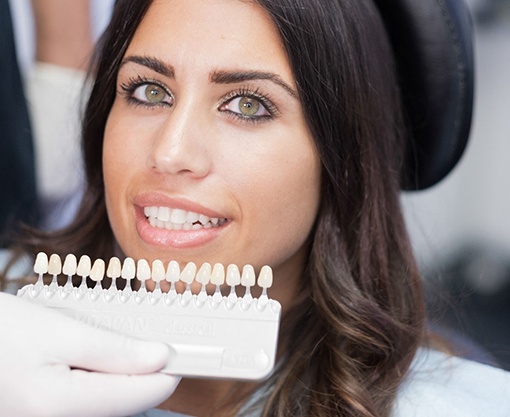 The most obvious advantage of veneers is their versatility. They can correct all the smile imperfections listed above in just one treatment. Another benefit is their longevity. As long as you take care of your veneered teeth with regular brushing, flossing, and dental checkups and cleanings, your veneers can last for more than 10 years, possibly even 20, before they need to be replaced.
Unlike your natural tooth enamel, veneers are highly resistant to stains caused by foods and drinks like coffee, wine, tea, berries, and darkly pigmented sauces. They also won't stick out in your smile, as dental porcelain mimics tooth enamel very well, even in the way it reflects light.
Are you ready to transform your smile with veneers? Give Springhetti Dentistry a call today to schedule your consultation.
Understanding the Cost of Veneers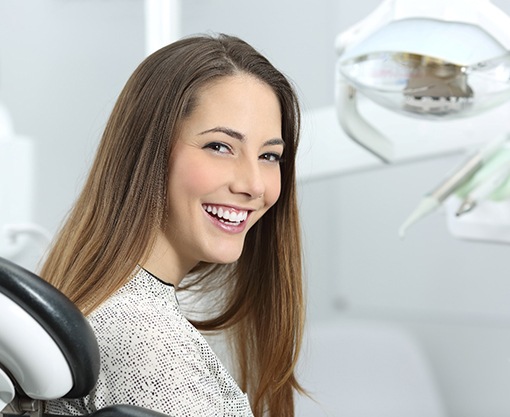 If you want a beautiful smile that would look at home on a Hollywood red carpet, investing in veneers can help you achieve your goal. Understanding the cost of veneers in Carmel is important before deciding if this cosmetic solution is right for you. Of course, it's important to remember that cost reflects quality. When it comes to cosmetic dentistry, you typically get what you pay for! Fortunately, there are a range of cosmetic services available. From veneers to bonding and beyond, picking the best solution will depend on your specific smile goals.
Cost VS Cosmetic Dentistry: What's Right for Me?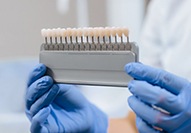 Cost is only one of many factors that go into choosing the ideal cosmetic treatment. Here are a variety of popular cosmetic services at different cost points that can accomplish different things for your look:
Direct Bonding – If you want to cover up chipped, cracked, stained or even gapped teeth, direct bonding can do the trick. Fast and affordable, bonding treatment can typically be completed in just a single visit to a cosmetic dentist in Carmel. Plan on getting your bonding touched up every few years.
Teeth Whitening – Do you want a dazzling, white smile? Forget about over-the-counter whitening strips. Professional teeth whitening can deliver stunning results in a matter of minutes! If you prefer to whiten your teeth more gradually, you can opt for a convenient take-home teeth whitening kit. In just a few weeks, you will notice your teeth have turned several shades brighter!
Braces – Misaligned teeth can be even more noticeable than dental chips or cracks. To straighten your smile, you may need orthodontic treatment instead of a cosmetic service. Traditional braces, which are very effective at straightening teeth, usually cost around $5,000 to $6,000. Of course, you cannot rely on braces to address stained, misshapen, or chipped teeth.
Veneers – Veneers in Carmel can upgrade one tooth or transform your entire smile! While veneers typically cost more than some other cosmetic options, such as bonding, they are a versatile solution for a range of dental flaws. In just two short appointments, veneers can change the color, shape, and position of your teeth.
How to Make Veneers Affordable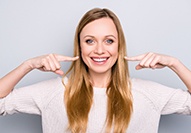 Most dental insurance plans do not cover veneers and other cosmetic treatments. However, every insurance plan is different. If you are considering veneers in Carmel, one of your first steps should be to check with your insurance provider to understand your coverage.
Even if your dental insurance does not cover veneers, there are still ways to make veneer treatment more budget-friendly. For example, we are proud to offer flexible financing through CareCredit. A trusted partner, CareCredit enables qualified patients to break down the cost of veneers and other dental treatments into manageable monthly payments. Ask our staff for more details!
At Springhetti Dentistry, we are committed to helping every patient achieve the smile of their dreams in a way that works for their budget. If you are interested in transforming your teeth with veneers, schedule an initial consultation at our office today!
Veneers FAQs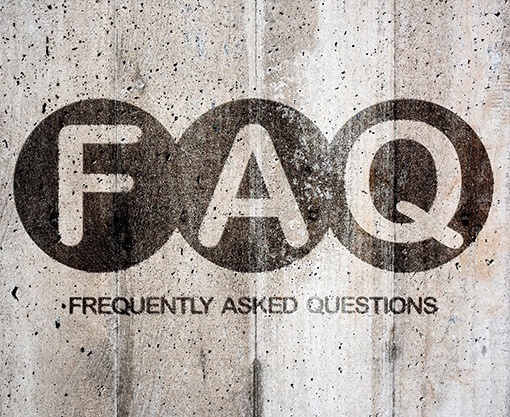 Veneers in Carmel can give you the picture-perfect smile you deserve, but they are a big commitment. We understand you may have a few concerns before you are ready to invest in them. We will explain everything during your veneer consultation to ensure you feel 100% confident about the road ahead. While you wait for your appointment, here are the answers to frequently asked questions to ease any apprehensions.
Are Veneers Permanent?
Veneers aren't considered permanent because they will eventually need to be replaced; however, they aren't reversible either. The process of applying them to your teeth requires a small amount of enamel to be removed. Although it doesn't affect their health or function, your enamel can't regenerate. Therefore, your teeth will always need to be covered by restorations, whether veneers or crowns. Thankfully, veneers can last for a decade or longer, so you won't have to worry about replacements often with the proper maintenance, like keeping your smile clean and visiting your dentist regularly.
Is There Anything I Can't Eat with Veneers?
Modern veneers are durable, but they aren't indestructible. You can safeguard your investment by avoiding any foods that may damage them, like those that are hard. They can break or chip your veneers while sticky foods can pull them off your teeth. Your cosmetic dentist in Carmel will recommend limiting your consumption of sugary foods and drinks. Although veneers aren't subject to decay, your underlying teeth can still get cavities. It's also a good idea to avoid alcohol because it can weaken the bonding material used to attach your veneers to your teeth.
How Long Do Veneers Last?
Although modern veneers are thinner than ever, they can last for about 10 years before needing to be replaced; however, it's not uncommon for them to thrive for much longer. The lifespan of your new smile depends on various factors, such as your oral hygiene routine. It's best to use nonabrasive dental products when brushing to avoid scratching the surface of the veneers. Use a soft-bristled toothbrush and nonabrasive toothpaste at least twice daily and high-quality floss to clean between your teeth daily. Don't forget to visit your dentist at least every 6 months for a cleaning and checkup. Your diet and lifestyle can also affect the longevity of your new smile. You'll want to break any bad habits that may damage your veneers, like using your teeth as tools or chewing on inedible objects. If you play sports, ask your dentist for an athletic mouthguard to protect your investment.
What Happens to the Teeth Under Veneers?
Veneers are made of porcelain, allowing them to be much thinner. Less enamel will need to be removed during the bonding process. Although your enamel won't grow back, it doesn't harm the health or structure of your teeth. With a solid oral hygiene routine, regular care from a dentist, and a healthy diet, your teeth will continue to serve you for a lifetime.