Veneers – Carmel, IN
Correct Virtually Any Smile Flaw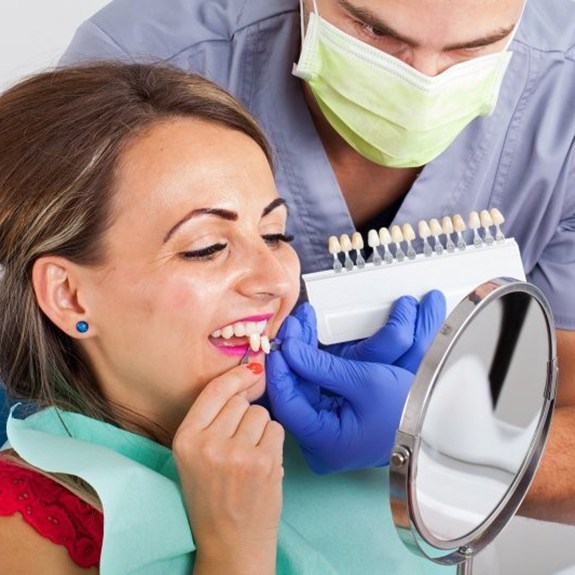 If you have teeth that are severely stained, gapped, or chipped, it can sometimes be hard to find a reason to smile. You might be in the habit of avoiding smiling or laughing in front of other people if at all possible. If only there were an easy way to conceal these flaws in your pearly whites. The good news is that there is – with a little treatment called veneers. These custom-made restorations can correct multiple smile flaws in just two easy appointments at our Carmel office. Continue reading to learn what veneers are and how they can benefit your smile.
Why Choose Springhetti Dentistry for Veneers?
Virtual Smile Design: See Results Before Treatment Even Starts
Custom Treatment Plans for Every Patient
Results That Last and Look Natural
How Veneers Work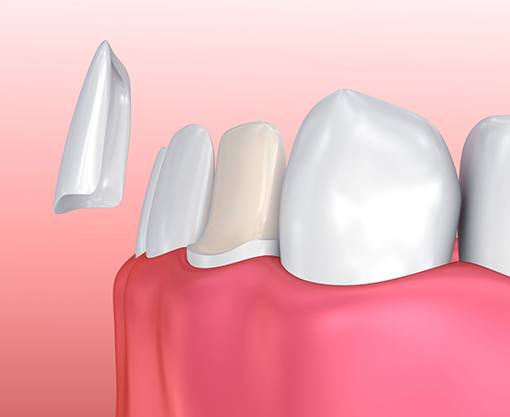 Veneers are thin shells made of durable dental porcelain. By using a special bonding cement, they are placed over your problem teeth to create the appearance of a naturally perfect smile. The great thing about veneers is that, after your consultation, they only take two short appointments to place.
During your first appointment, Dr. Springhetti will prepare your teeth by removing a tiny layer of enamel from your affected teeth, equal in thickness to a contact lens. After that, we'll take detailed impressions of your teeth to send to our partnered dental lab. While your new smile is being crafted, we can fit you with temporary veneers to let you get used to the way they look and feel in your mouth.
Your veneers should be ready in just a few weeks. You'll return to our office then, where we'll remove your temporaries and permanently bond your new veneers to your teeth, instantly creating a perfect smile.
Who Should Consider Veneers?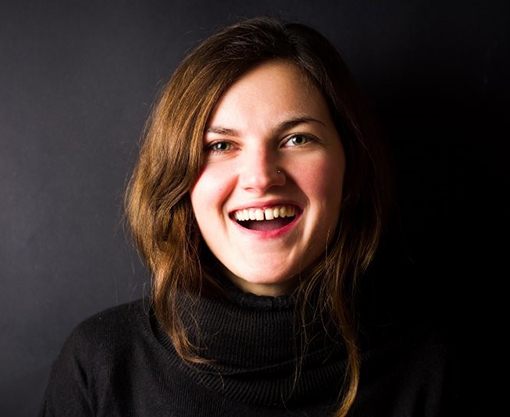 Veneers can be placed to correct virtually any smile flaw, including:
Cracks
Chips
Minor gaps
Stubborn stains
Stubby or worn-down teeth
Slightly crooked teeth
If your smile has any of the above imperfections, you might be a good candidate for veneers. However, we do ask that before receiving veneers, that your oral health is in good condition. This means that you shouldn't have any infections in your mouth. If you have cavities or gum disease, we'll need to address those issues before we place veneers.
Benefits of Veneers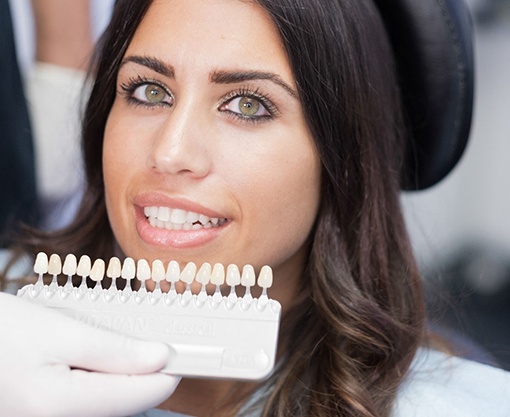 The most obvious advantage of veneers is their versatility. They can correct all the smile imperfections listed above in just one treatment. Another benefit is their longevity. As long as you take care of your veneered teeth with regular brushing, flossing, and dental checkups and cleanings, your veneers can last for more than 10 years, possibly even 20, before they need to be replaced.
Unlike your natural tooth enamel, veneers are highly resistant to stains caused by foods and drinks like coffee, wine, tea, berries, and darkly pigmented sauces. They also won't stick out in your smile, as dental porcelain mimics tooth enamel very well, even in the way it reflects light.
Are you ready to transform your smile with veneers? Give Springhetti Dentistry a call today to schedule your consultation.