Traditional Braces – Carmel, IN
A Tried-and-True Way to Straighter Teeth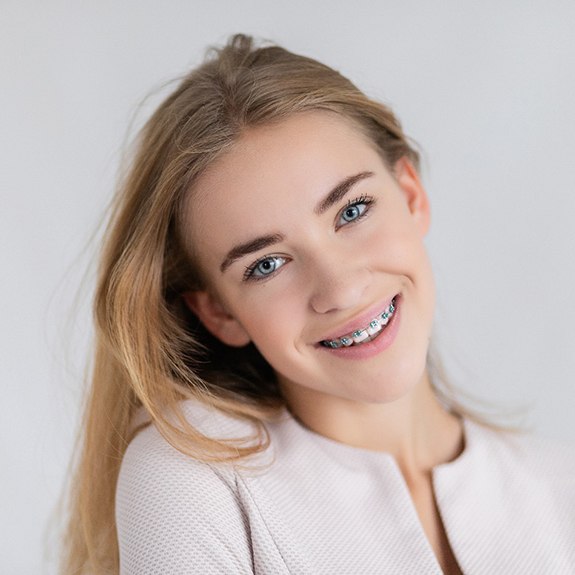 When considering orthodontics, traditional braces are likely the first thing you picture. There's a good reason for that – this treatment is the most popular and effective way to straighten teeth! Even now, after several decades, it continues to fix misaligned grins worldwide. As such, you can trust the braces from Springhetti Dentistry's resident orthodontist, Dr. Oberley. She and her team will ensure your chompers look straighter than ever. To find out more, just keep reading or contact our office for details.
How Do Traditional Braces Work?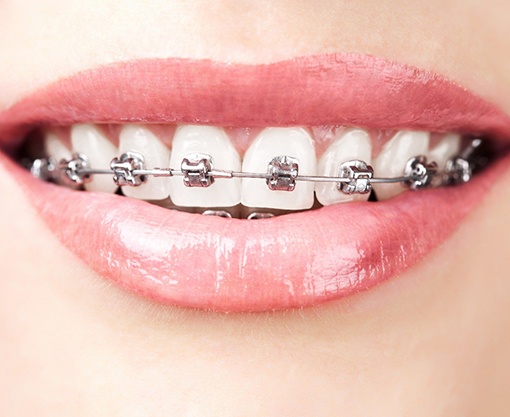 Left alone, teeth naturally shift over time. Their connection with tiny jaw ligaments means they'll gradually move out of alignment. Should that happen, your smile and bite will turn crooked, looking unseemly and interfering with everyday tasks.
Traditional braces address these effects. By using a combination of brackets and wires, they apply gentle pressure to crooked teeth. The result is that they gradually push your chompers into a more aligned position.
The average braces treatment takes a year or two. Throughout that period, the dentist will adjust the archwire every six to eight weeks. The dental team may also need to add accessories – elastics, retainers, etc. – to assist with tooth movement.
What Orthodontic Issues Can Braces Fix?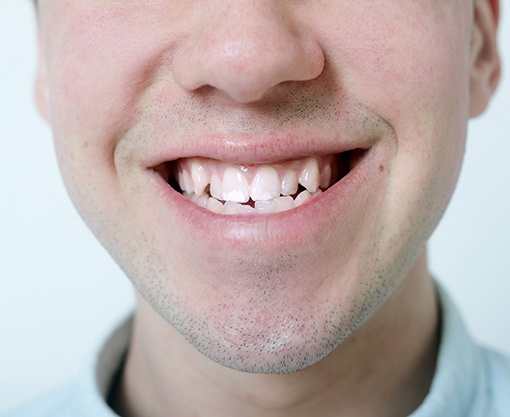 As with any dental work, braces treatment starts with a consultation. This visit lets Dr. Oberley learn about your orthodontic issues, general oral health, and more. That way, she can see if you're a good braces candidate.
The consult will review the problems treatment can solve if you qualify. These include:
Bite Misalignment
It may not seem serious, but bite misalignment causes severe problems. Without treatment, it may result in TMJ dysfunction, teeth grinding, and worse.
That said, braces could solve this obstacle. In putting pressure on teeth, they move jaw muscles into alignment. From there, your bite would be nice and even.
Crowded & Crooked Teeth
Besides looking bad, crooked teeth also harm your health. Due to rubbing against each other excessively, they wear down your enamel. The result is increased tooth sensitivity and a higher risk of tooth decay and infection.
Still, traditional braces represent a fine solution. They'd gently guide your smile so its teeth don't overlap or rub excessively.
Gapped Teeth
Gaps between teeth aren't just an eyesore; they lead to health issues, too. In particular, the spaces act as plaque traps that damage mouth tissues.
Braces, however, can correct tooth gaps. As the brackets and wires move your teeth, the spaces are eventually closed.
Caring for Your Braces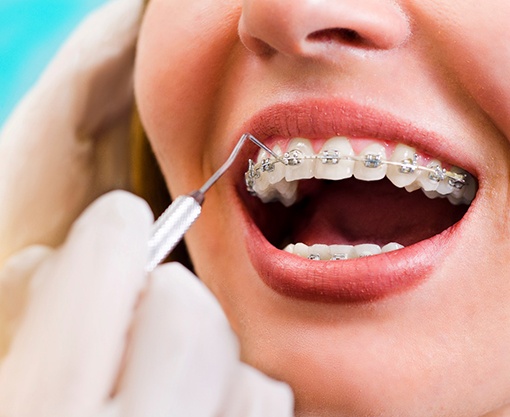 As excellent as they are, braces only work when given care. Therefore, you'll need to clean and maintain them consistently. To that end, consider the following tips:
Practice Good Oral Hygiene - Brush your teeth twice daily for two full minutes each session. Furthermore, don't skip flossing; try flossers to make things easier.
Avoid Risky Foods – Hard, crunchy, or chewy foods could break the archwire or dislodge the brackets.
See Your Orthodontist Often – Remember to attend your orthodontic adjustment visits. Doing so lets our team assess your braces to ensure everything's okay.
Traditional Braces FAQs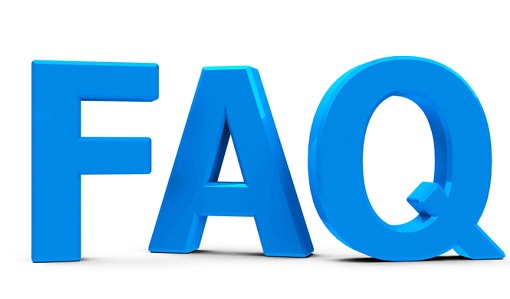 Braces in Carmel have been used for generations to treat bite and alignment issues; however, they are a big investment. Don't worry if you have a few concerns because your orthodontist at Springhetti Dentistry will explain everything to put your mind at ease. While you wait for your consultation, here are the answers to the most frequently asked questions about traditional braces.
Am I Too Old to Get Braces?
If you missed your chance for braces as a teen or your teeth have shifted, you're never too old for braces. Age is just a number when investing in straight teeth. 1 in 5 orthodontic patients are over the age of 18 because of the diversity of treatments available. Your orthodontist will perform a visual examination and review diagnostic images of your mouth to create a personalized treatment plan. You must have healthy teeth and gums before getting braces. It's not unusual to need a little prep work, like gum disease therapy.
How Long Do Traditional Braces Take?
The average treatment using brackets and wires is about 18 to 24 months, but many factors affect the timeline. Age can play a role because teens are still growing and developing, so their teeth can move more quickly. The complexity of your alignment problems will also influence how long you'll need to wear braces. Complying with your treatment plan will ensure there aren't any delays in your journey. Your orthodontist will discuss exactly what you can expect on the road ahead.
Do Traditional Braces Cost More Than Invisalign?
Believe it or not, metal braces and Invisalign can cost about the same. There's no flat fee for either treatment because there's no cookie-cutter solution. The amount you'll pay is based on your treatment plan. We strive to keep a straight, healthy smile within everyone's budget, which is why we offer several financial solutions. Besides using your dental insurance to lower your out-of-pocket expenses, we also accept third-party financing. You can pay for your treatment using a monthly payment plan with little or no interest in financing based on your credit approval.
Can Traditional Braces Fix TMJ Dysfunction?
Many things can cause dysfunction of the temporomandibular joints, like a poor bite. If your upper and lower teeth do not rest on one another correctly, it can put pressure on your joints, which can result in inflammation. If a bad bite is the culprit behind your jaw pain, braces can provide the relief you need.
What Happens When Braces Come Off?
Once your braces come off, your treatment isn't over yet. You'll need to wear a retainer for a little while to prevent your teeth from moving back into their previous positions. A retainer allows your tissues to heal around your teeth to ensure your investments last.