Replacing Missing Teeth – Carmel, IN
Recover Your Full & Healthy Smile
Dr. Springhetti absolutely loves food. His paternal grandfather is a first generation Italian American, and his maternal grandfather is originally from Germany, which means he had a lot of fantastic home-cooked meals growing up. However, he knows that it's hard to enjoy your favorites when you have missing teeth, and to Dr. Springhetti, missing out on great food is truly a crime. If your diet is restricted and your confidence is shaken because of tooth loss, he and our team are more than ready to help using a solution to replace missing teeth in Carmel, IN that is custom-made for you. If you're ready to eat, speak, and smile like you used to, contact us today.
Why Choose Springhetti Dentistry for Replacing Missing Teeth?
All-Inclusive Dental Implant Care
Committed to Providing Beautiful, Long-Term Solutions
Flexible Payment Options that Suit Every Budget
Dental Bridges
A dental bridge literally bridges and fills the space left by one or more missing teeth using a row of dental crowns bonded together. On either end, the crowns are fitted over the teeth next to the absent ones to give the entire prosthetic its stability. Our bridges are made to restore the appearance of the smile as well as the teeth's function, and patients have the option of getting a traditional removable bridge or one retained with dental implants.
Dentures & Partials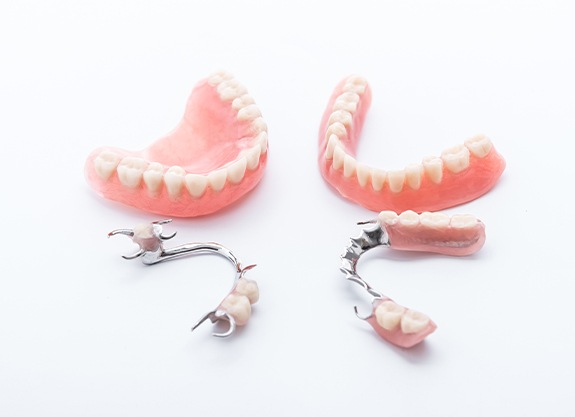 Tired of dealing with several missing teeth and/or an unreliable denture? Dr. Springhetti can provide a high-quality prosthetic designed to fit securely and comfortably in your mouth that also restores your beautiful smile. You can choose between a quick and convenient removable denture or one that is held in place with dental implants, giving it strength and security similar to natural teeth.
Dental Implants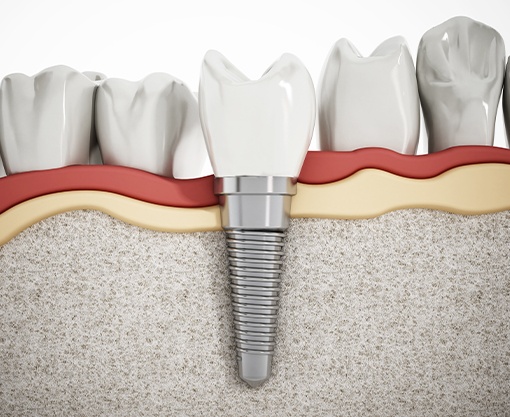 Above the gums, dental implants look just like natural teeth, but the "magic" is hidden below. With this replacement, the new teeth are attached to small, titanium tooth roots placed into the jawbone. This basically replicates an entire tooth, which is why dental implants are practically indistinguishable from real teeth when it comes to their appearance, strength, and durability. Having trained extensively in oral surgery, Dr. Springhetti is able to perform the entire implant procedure himself from start to finish, helping patients rebuild their smiles in the comfort of our Carmel, IN dental office.