Cosmetic Dental Bonding – Carmel, IN
Easily Treat Chips, Stains, Gaps, & More!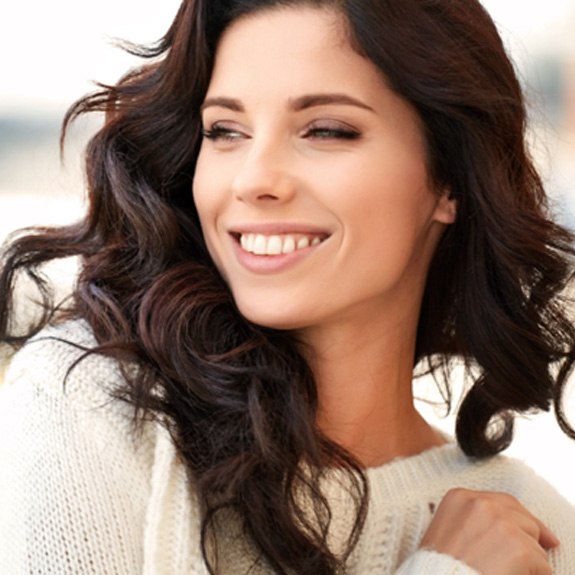 Are you unhappy with the way your teeth appear? Do you have one or several dental flaws like chips, cracks, stains, or gaps in your smile? Instead of settling for pearly whites that you aren't proud of, you can opt for cosmetic dental bonding to erase most imperfections quickly and easily! Our team at Springhetti Dentistry can use tooth-colored composite resin to enhance the size, shape, and color of your teeth to match the dream look you've always wanted. Keep reading or reach out to our office today to learn more about cosmetic dental bonding in Carmel!
Why Choose Springhetti Dentistry for Cosmetic Dental Bonding?
High-Quality & Natural-Looking Dental Materials For Beautiful Results
Offers Alternative Financing Options For Affordable Cosmetic Treatment
Quickly Correct A Wide Variety of Dental Imperfections Simultaneously
What Is Dental Bonding?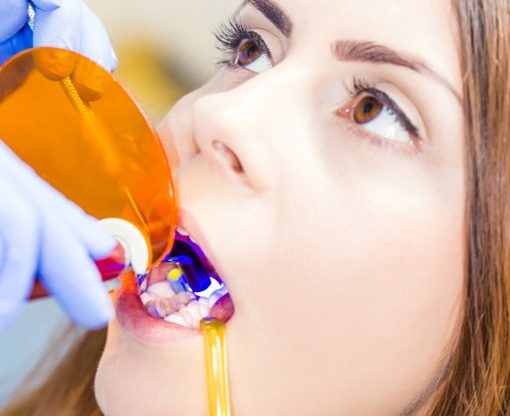 The cosmetic dental treatment uses the same composite resin utilized for tooth-colored fillings. This bonding material is best known for how effectively it sticks to natural teeth, allowing a strong bond that'll remain firmly in place. Although it's initially pliable, it also becomes incredibly durable and strong after being treated with a special light. This biocompatible resin is entirely metal-free and won't leave a lingering flavor, providing a safe and healthy option for your mouth.
Who Is a Good Candidate for Dental Bonding?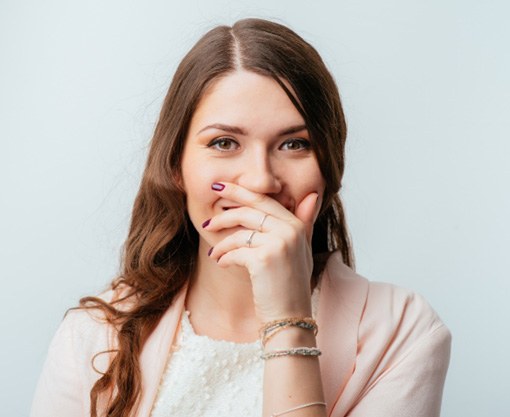 Cosmetic dental bonding is an extremely versatile procedure, and almost everyone can be eligible to receive it. Though certain dental imperfections may be ideally addressed via other treatments, our team typically uses dental bonding to correct issues like:
Stubborn stains or discoloration
Minor cracks or chips
Gaps between teeth
Short or stubby teeth
Misshapen teeth
The Dental Bonding Process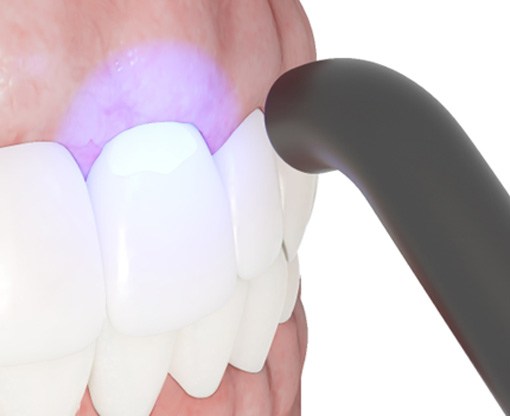 This procedure is cost-effective, all-inclusive, and quick to perform. If you don't have many pearly whites that need to be treated, the entire process can typically be finished in just a single appointment. Your dentist will thoroughly prepare any affected teeth, making sure to remove any decayed tissue. We'll then match the color of the composite resin to your natural smile and sculpt it over the imperfections. After confirming that it blends seamlessly with your permanent teeth, your dentist will use a curing light to harden the material in place. We'll polish the results and make any additional adjustments before sending you on your way to enjoy your brand-new pearly whites.
The Benefits of Dental Bonding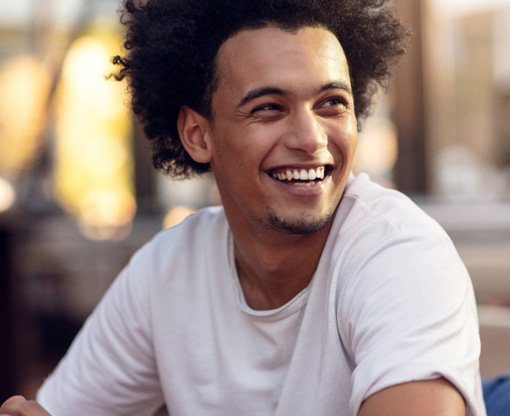 Thanks to the advancements in modern cosmetic dentistry, there are various options for improving your smile. That said, cosmetic dental bonding is great at providing the following benefits:
A versatile method for addressing multiple kinds of dental flaws
A straightforward and fast treatment process
Long-lasting results that can last 10 years or more before needing touchups
An affordable option that can work within your budget