Trusted Carmel, IN Dentist
Get to Know
Dr. Aaron Springhetti
For Dr. Springhetti, dentistry that's simply "good enough" won't cut it. He believes in providing clinical care that is exceptional from every possible angle, working with his hands, his mind, and his heart every step of the way. He loves showing patients what is possible through high-quality oral healthcare and creating lifelong relationships with them that are always full of respect and compassion. More than anything, he loves smiling and laughing with them. too!
Why Did You Decide to Become a Dentist?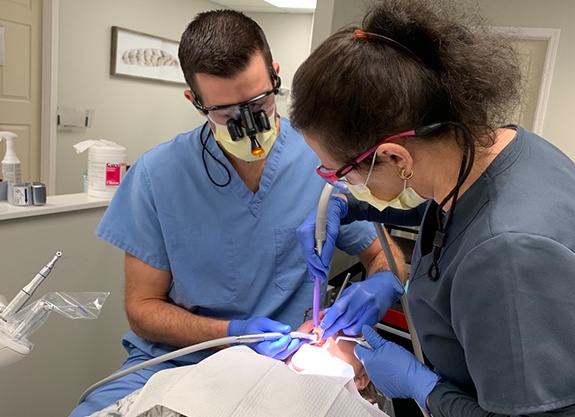 Ever since he was young, Dr. Springhetti has loved creating things and working directly with his hands. While in high school, he discovered that there was a lot of hands-on work involved in dentistry, so he began to shadow local dentists and specialists. He'd always known that he wanted to care for people in the healthcare field as his career, but this experience made him realize that he wanted to specifically pursue oral healthcare for the foreseeable future.
While in college, he minored in art and briefly considered switching his major to architecture, only to realize that he would lose out on the ability to truly serve others – and the rest is history!
In particular, a good family friend was absolutely instrumental in guiding Dr. Springhetti on his dental journey: Dr. Tom O'Toole, who was a beloved pediatric dentist in Louisville and taught at the dental school at the University of Louisville. Today, one of the pediatric operatories there is named after him. Dr. O'Toole thought that Dr. Springhetti would be a great candidate for pediatric dentistry, but he eventually realized that he loved treating ALL ages and decided to focus on general care instead. While he's had many great mentors in his life, Dr. O'Toole was definitely the first who really sparked his lifelong fire for the field.
Where Did You Study Dentistry?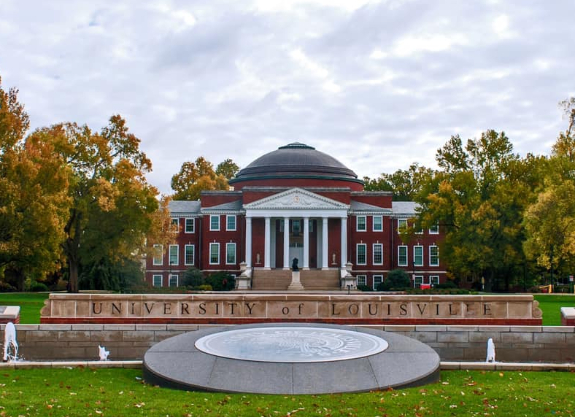 After completing his undergraduate degree at Wabash College, Dr. Springhetti obtained his dental doctorate from the University of Louisville School of Dentistry. He also has an extensive amount of advanced training, particularly in oral surgery. He actually considered becoming an oral surgeon but realized later on that he loved the variety of general dentistry too much. Following graduation, he attended state-of-the-art courses in dental implants, bone grafting, extractions, and sinus lifts; this includes numerous courses with Implant Seminars in Miami and the Dominican Republic.
Dr. Springhetti is also very involved with the Dawson Academy and has undergone its program in Advanced General Dentistry. He is also strongly committed to providing high-quality cosmetic care to his patients in need and is currently pursuing accreditation with the American Academy of Cosmetic Dentistry.
Outside of the Dental Office, What Do You Like to Do?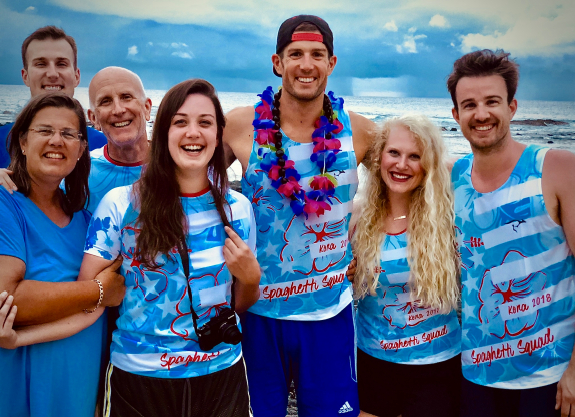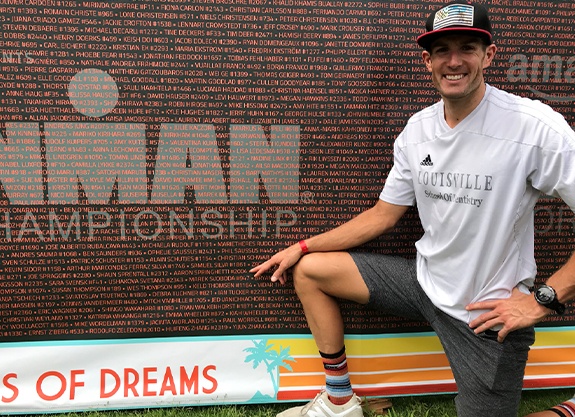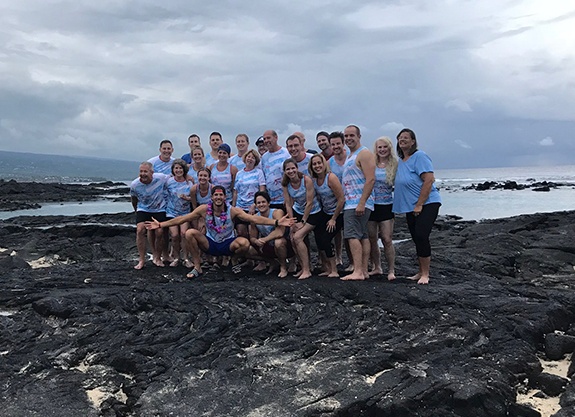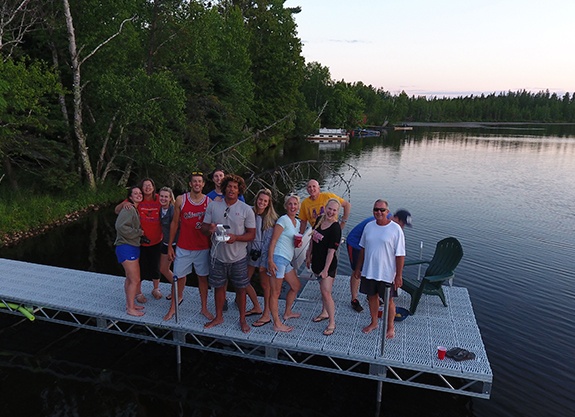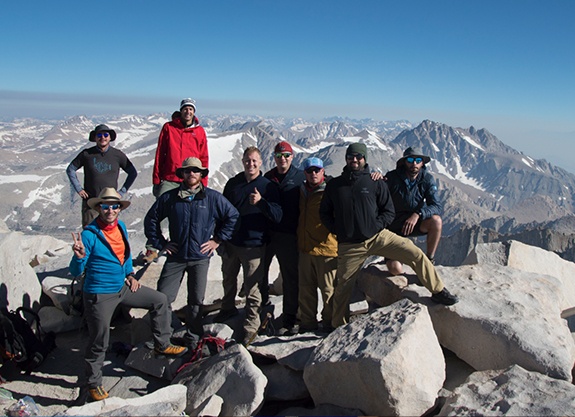 Dr. Springhetti is the oldest of four grown children, and his parents have been married for well over 35 years. They are very hard-working and loving people who have instilled him with sincere compassion and a strong work ethic. His mom is the CEO/CFO of a robotics company in Tipp City, OH, and his dad is a materials manager for a manufacturing company in Louisville, KY. They work in their respective cities throughout the week and then return to their small hobby farm in Newburgh to be together on the weekends, where they have 70 chickens, three dogs, barn cats, and a huge garden. The entire family is very athletic and competitive – there's never a dull moment when everyone's together!
As for personal hobbies, Dr. Springhetti is an avid endurance enthusiast. He's competed in the Ironman and Half Ironman World Championships and has run the Boston Marathon twice as well, amongst countless other marathons and triathlons. He loves hiking, camping, being at the lake in Minnesota with family, swimming, cycling, running – absolutely anything that gets him out of the house. Most say that he never sits still! He also likes cooking and throwing dinner parties for his friends as well as woodworking at his dad's workshop on the farm. He and his dental school friends get together every year to go turkey and deer hunting in Kentucky, and traveling is always a great experience, too.
Last but not least, Dr. Springhetti is extremely passionate about giving back to the community and serving others who are less fortunate. He regularly volunteers at the Heart & Soul free dental clinic in Westfield as well as a soup kitchen in Indianapolis. He's been on numerous mission trips (including dental mission trips) and hopes to do more in the future.