Dentures – Carmel, IN
Smile Even After Severe Tooth Loss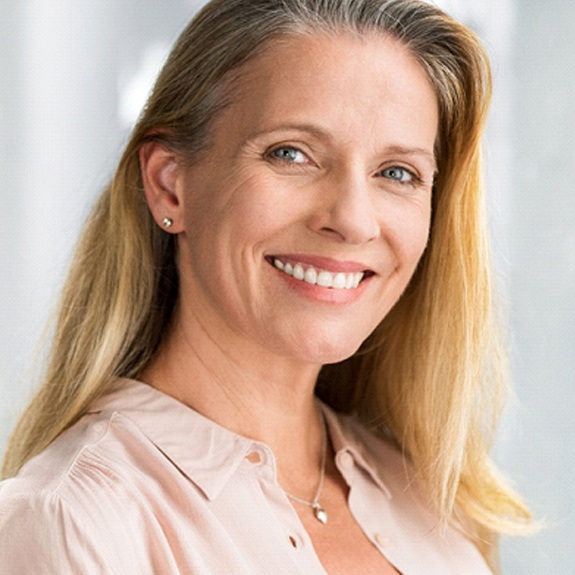 A full set of teeth makes it possible to comfortably chew many different foods, pronounce your words clearly, and smile without embarrassment. Even one missing tooth can disrupt the harmony of your grin; losing multiple teeth or an entire row of teeth can have an even worse effect on your oral health and wellbeing. Before tooth loss starts to seriously disrupt your quality of life, we encourage you to contact our office and set up an appointment with Dr. Springhetti to ask about the process of getting dentures.
Why Choose Springhetti Dentistry for Dentures?
Implant Procedure Completed Under One Roof
Carefully Personalized Full and Partial Dentures
A Dentist That Cares About Strong Relationships
Types of Dentures
You may immediately think of one kind of denture when you hear the word, but there are actually three different kinds to choose from based on your situation: partial dentures, full dentures, and implant dentures.
Partial dentures are used when you've only lost a few teeth and still want to save the rest. The false teeth will be attached to a metal frame that is attached to your natural teeth with metal clasps. Unlike bridges, partial dentures allow you to replace teeth in multiple areas.
Full dentures are needed when most of the teeth in the upper or lower jaw are gone. Any remaining teeth will have to be extracted to make room. Thanks to the design of the denture, your new teeth will stay comfortably in place with natural suction; you can also apply a denture adhesive if you need to.
Implant dentures can be partial or full dentures anchored in place by implant posts. When your dentures are permanently attached to the mouth this way, they can be used to chew even tough foods like steak, and they can be brushed and flossed normally.
Benefits of Dentures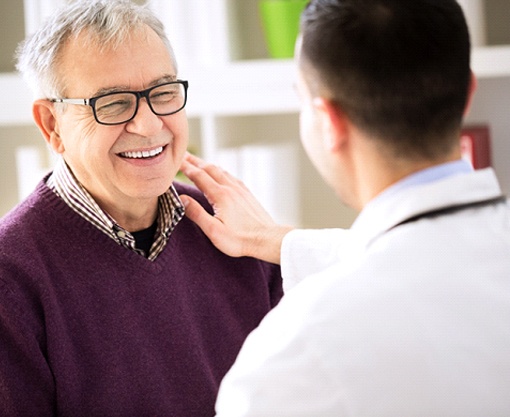 Improve your self-esteem by giving you a complete smile again.
Enhance your overall appearance by filling in the empty space in your mouth and providing support to your sagging facial muscles.
Improve your speech as well as your ability to eat many different foods and maintain a varied diet.
Each restoration fully personalized for your comfort and convenience.
Easily removable false teeth that can be quickly and thoroughly cleaned on a regular basis.
An affordable option that is covered under most dental insurance plans.
Understanding the Cost of Dentures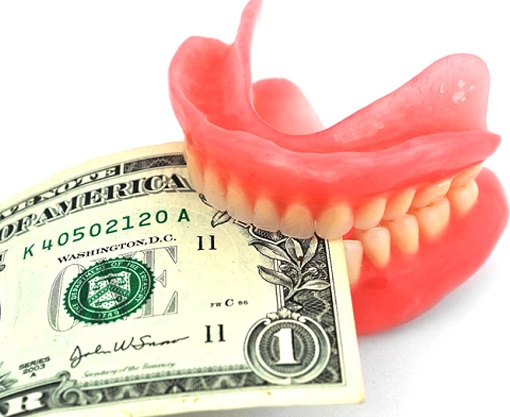 Will you be getting partial dentures or full dentures? Are you planning on getting dental implants? Will you need to have teeth extracted first? Getting dentures means something different for everyone, and we need to take the unique aspects of your situation into consideration before we can estimate the final price of the treatment. Do keep in mind that whatever costs are associated with dentures, it's generally well worth the price to maintain a healthier mouth and avoid even more serious oral health problems later down the line.