Dental Team – Carmel, IN
Say Hello to the Springhetti Squad
The calm, inviting, and fun atmosphere that our patients love is thanks in large part to our fantastic dental team. Each member was hand-picked by Dr. Springhetti based on their friendly personality, experience, and commitment to providing premier customer service. They help our patients enjoy being here because they feel the exact same way, and they can't wait to get to know you and your loved ones!
Liz, Dental Hygienist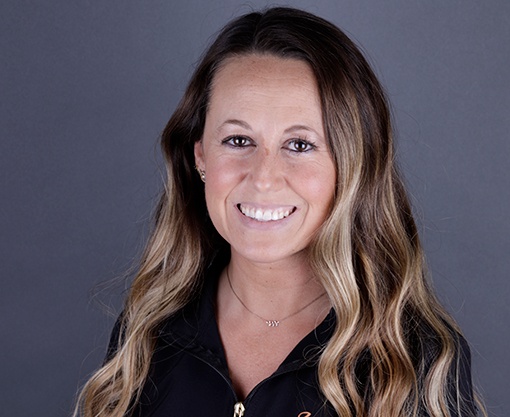 Liz is originally from Pendleton, and she actually worked as an assistant in the dental field before becoming a dental hygienist herself! She completed her studies at Ivy Tech and has her license in local anesthesia. Since joining our team, she has enjoyed getting to know each patient on a personal level and helping them maintain healthy smiles for life.
Outside the office, Liz loves spending time with her favorite companion, Koda (her two-year-old dog). She also loves boating, camping, trying out new eateries, and cheering on the Colts!
Jennifer, Dental Hygienist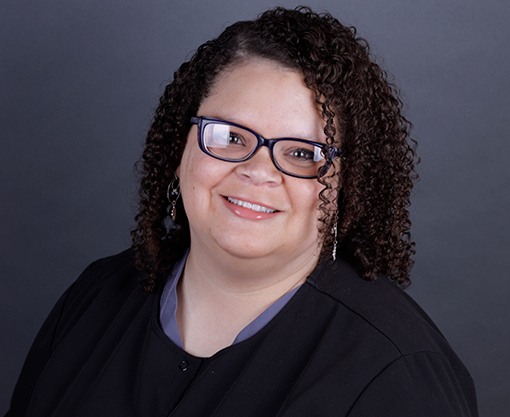 Jennifer studied at the Indiana University School of Dentistry, and she's been working in the dental field for well over two decades now. What she enjoys most about her position at Springhetti Dentistry is being able to take such good care of patients while also teaching them the importance of dental health and overall health. She goes above and beyond to help them feel as comfortable as possible throughout each appointment. Building lasting relationships is always a joy!
Originally from Indianapolis, Jennifer and her husband have three children. Her oldest son plays lacrosse, while her daughter plays tennis and her younger son will be starting T-ball soon. In her free time, she enjoys staying involved in various ministries at the church, from Great Banquets to teaching preschool bible classes. Other hobbies include doing crafts like crocheting and scrapbooking, cooking and trying new recipes, traveling, and (of course) spending quality time with loved ones. She particularly enjoys decorating cakes and making cake pops, using lots of new ideas from Pinterest and YouTube.
Erika, Treatment Coordinator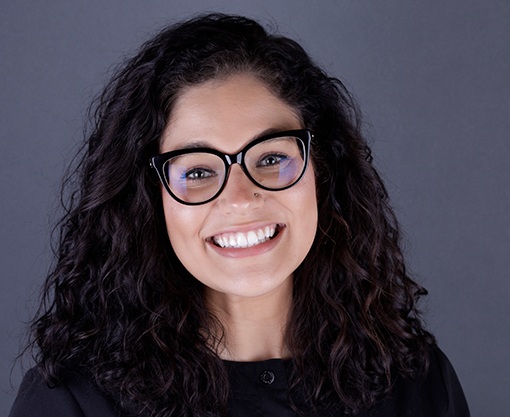 Since completing her studies at Ivy Tech, Erika has been working alongside Dr. Springhetti to ensure each patient has the fantastic experience they deserve. She loves the challenge her job brings and establishing a genuine relationship with everyone that comes in for treatment. When asked about her favorite part of her job, she shared that it's watching patients go through their restorative journey and seeing their beautiful smiles at the end!
Erika and her husband are newlyweds who got married in a beautiful art gallery just over two years ago. Together, they have two Chi-Weenies, Marty and Jalapeno, who they love very much!
Emy, Office Manager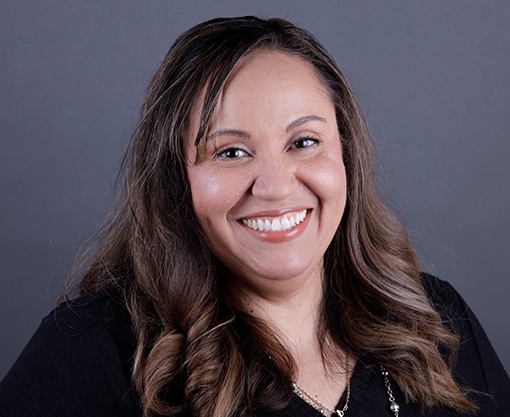 Emy will always welcome you with a warm and friendly smile! With over 15 years of dental knowledge and expertise, she will help you navigate through your treatment needs as well as any financial or insurance concerns to help you reach your goals! Providing exceptional patient care is Emy's primary focus and it involves each and every aspect of your dental visit. In her free time, Emy loves to spend time with family and friends. She is also an avid dog lover and has rescued numerous senior dogs.
MANDY, EXPANDED FUNCTIONS DENTAL ASSISTANT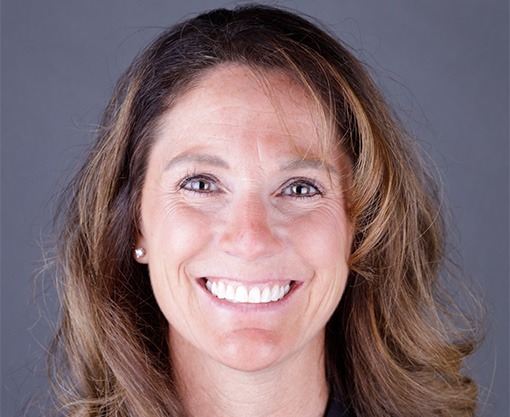 Mandy may be relatively new to our team, but she brings an impressive 23+ years of experience with her! An Indiana native, she chose to complete her studies at Ball State University and the Indiana University School of Dentistry. In addition to being an Expanded Functions Dental Assistant, she has her X-ray certification and CDA license. When asked what she loves most about her job, she shared that it's helping patients to look and feel better about their smile.
Mandy and her husband, Brian, have three dogs and two Goldendoodles. In her free time, her favorite things to do are travel, camp, exercise, and try new restaurants. Here's something you might not know about her: she loves to play pranks!