Cosmetic Dentist – Carmel, IN
Come Get a Smile You Love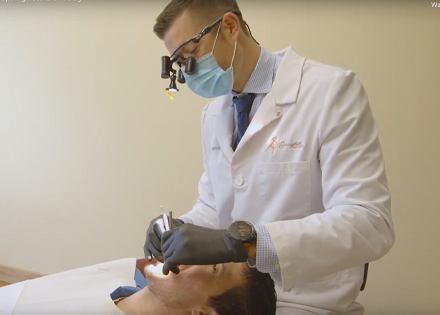 Dr. Springhetti works extremely hard to be an endurance athlete—he trains almost every day, sometimes multiple times a day, when getting ready for a big race. While this type of exercise is great for his heart health and waistline, there's one thing it doesn't improve—the way his smile looks. Thankfully, that's where cosmetic dentistry in Carmel can help. This type of care allows people to change every aspect of their teeth to create their perfect look, and Dr. Springhetti is able to provide a wide variety of these aesthetically-focused treatments. To learn more about your options from our cosmetic dentist and start getting the smile you've always wanted, contact us today.
Why Choose Springhetti Dentistry for Cosmetic Dentistry?
Custom Treatment Plans for Every Patient
Results That Look Natural & Never Overdone
Virtual Smile Design: See Results Before Treatment Even Starts
Veneers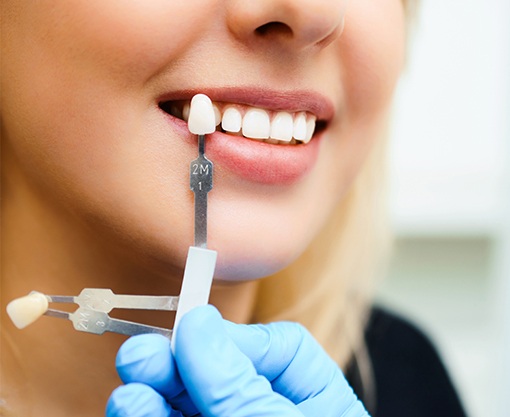 Porcelain veneers are thin ceramic shells that are fitted over the front side of the teeth, and Dr. Springhetti can use them to mask all types of dental flaws at the same time. Whether you have noticeable stains, chips, cracks, or gaps, he can use this simple treatment to make them all disappear behind a bright and gorgeous smile. You can get just one or an entire set to achieve a complete makeover in as little as two appointments!
Metal-Free Dental Crowns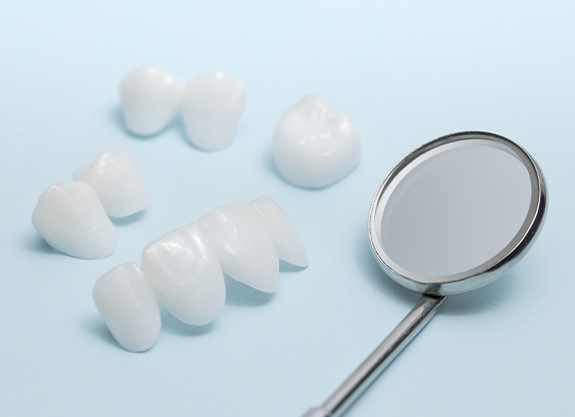 Metal-free crowns enable us to accomplish two goals at the same time—repair a severely damaged tooth and make the smile look more attractive. This is all thanks to the dental porcelain the crowns are made out of. Not only is it extremely strong and durable, but it's also able to replicate the appearance of enamel down to the finest detail, including how the slightly translucent surface reflects light. After one of these crowns has been placed, a tooth that was previously in danger of being extracted will look brand new!
Cosmetic Dental Bonding
For a minor touch-up to take care of a small chip, gap, or stain, no treatment is more effective or convenient than cosmetic dental bonding. In as little as an hour, Dr. Springhetti can apply a composite resin to a flawed tooth, shape it to hide any imperfection, and then harden it with a curing light. The end result will be a perfect tooth that completely blends with those around it, uplifting the entire smile.
Teeth Whitening
While store bought teeth whitening kits may be able to brighten your teeth by two or three shades (maybe), our professional teeth whitening treatment can easily make your smile six to eight shades lighter, which you (and everyone around you) will surely notice! You can get a complete treatment done in our dental office or whiten on your own time with one of our custom-made kits. Either way, it's guaranteed to make stains caused by coffee, wine, tobacco, and even aging fade away and disappear.
Learn More
Gum Recontouring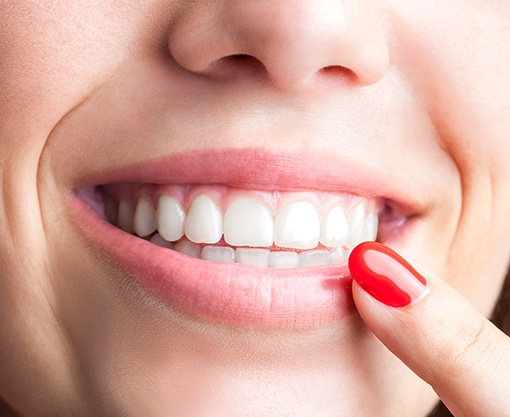 Often, the reason a smile doesn't look its best has nothing to do with the teeth, but rather the gums. An excess of gum tissue can cause the teeth to appear overly short and out of proportion compared to the rest of the face. To fix this, Dr. Springhetti can quickly and painlessly remove extra gum tissue to unveil previously hidden enamel, instantly making the teeth appear longer and fuller. He can use the same cosmetic dental treatment to even out a crooked gum line as well, completely changing the balance of the smile for the better.
Virtual Smile Design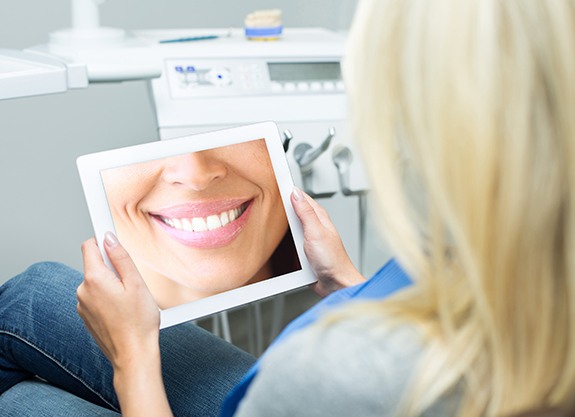 With Virtual Smile Design, you can work alongside cosmetic dentist Dr. Springhetti to create your perfect look before any treatment actually begins. Using a picture of your current smile, we can digitally edit it to show you how certain procedures would change your smile's appearance. Once you love what you see, Dr. Springhetti can get to work turning the simulated image into your real smile, and you'll already know you'll love your cosmetic dentistry results!
Understanding the Cost of Cosmetic Dentistry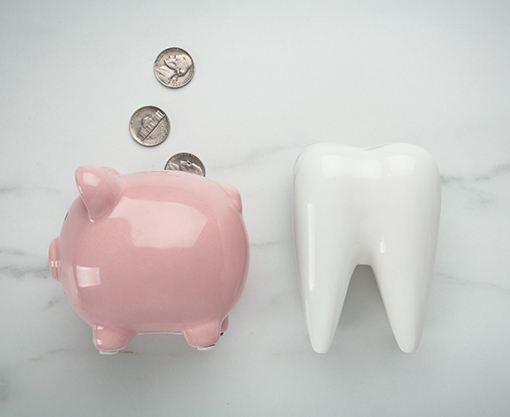 Many people are hesitant to pursue cosmetic dentistry because they don't want to break the bank. Since dental insurance doesn't typically offer coverage for cosmetic dental treatment, you'll need to find another way to pay for those expenses. Fortunately, as your cosmetic dentist in Carmel, we'll be happy to help you navigate your financial needs. We'll recommend a service that fits your budget perfectly and explain your available payment options. If you'd like to learn more about what to expect, continue reading or give our office a call today!
Which Cosmetic Dental Service Is Right for Me?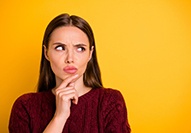 Prospective cosmetic dentistry patients are often trying to either whiten their teeth or correct flaws in them. Once our cosmetic dentist examines your teeth, they can help you explore solutions that make sense for your goals, such as:
Veneers – If you have multiple dental imperfections, you may want to consider veneers. Even though they can be costly, they're the only option capable of correcting several flaws at once. Plus, you can enjoy your new-and-improved smile for over a decade with proper maintenance.
Teeth Whitening – Don't like the color of your smile? Professional whitening treatment is a fast, cost-effective way to improve your pearly whites! However, keep in mind that it cannot help with the shape or position of your teeth. Take-home kits are available, or you can select in-office treatment. Expect take-home kits to be more affordable and to take two weeks, while in-office treatment requires about an hour.
Gum Recontouring – This treatment involves the reshaping of your gum line. A gummy smile is created when gum tissue extends too far along the surface of your teeth. Excess tissue is removed using a safe, soft tissue laser. The results are instantly visible and provide a great change to your smile. The cost relates to the number of teeth involved, so it isn't particularly expensive for a few teeth.
Dental Bonding – If you have minor imperfections you want to address, dental bonding may be the ideal solution for you. It's a fast, efficient, and cost-effective way to improve tooth shape, size, and color. Although this option is affordable, it will need to be redone every few years.
Why Cosmetic Dentistry Is an Investment Worth Making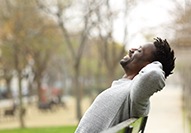 We understand that cosmetic dentistry can feel like a significant financial commitment. However, it's an investment that will pay off for many years to come. Not only can it improve your appearance, but you can expect to enjoy a better overall quality of life due to increased confidence. From bettering your social life and your desire to connect with people on the job, you'll be more likely to have positive interactions with those around you!
How to Make Cosmetic Dentistry Affordable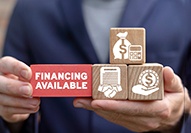 This branch of dentistry is generally not covered by dental insurance, so you'll need to find an alternative method to pay for your treatment. On that note, we offer flexible, low-to-no-interest financing via CareCredit to patients who want elective cosmetic dentistry procedures.
Also consider that we offer an in-house membership plan that provides 10 percent off treatments, not to mention a number of services at no extra charge.
Are you ready to get the grin you always wanted? Contact our office to learn more about these treatments and the cost of cosmetic dentistry in Carmel during a consultation. It's our mission to help you accomplish your smile goals while also considering your financial needs.
Cosmetic Dentistry FAQs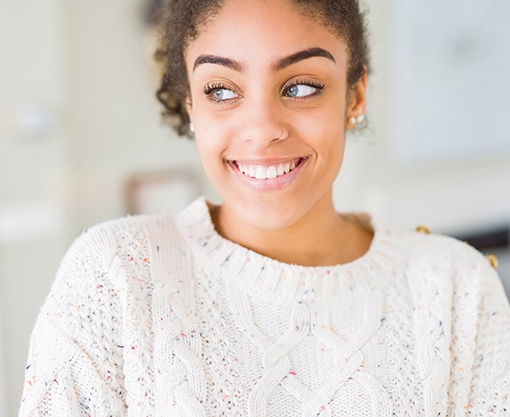 Do you have one or several dental flaws that you wish to correct? Are you looking forward to improving your pearly whites to achieve your dream smile? If so, then you're probably considering underdoing cosmetic dentistry. While these treatments can help you enhance your teeth in multiple ways, it's normal to want to know as much as you can about them before committing to any procedures. Our team at Springhetti Dentistry has collected and responded to several frequently asked questions our cosmetic dentist in Carmel, Dr. Springhetti gets from our patients about this field of dental work. Read on or give us a call today to learn more!
Is Cosmetic Dentistry Safe?
Most cosmetic dental treatments should be completely safe for many patients, as long as they receive care from a trained professional. That said, you should remember that not every treatment is ideal for every person. Certain cosmetic dental options can be detrimental to your oral health if there is an issue present. For example, cementing a veneer in front of a decayed tooth can end up making the problem much more difficult to address in the future. For this reason, our team will need to first examine your mouth before beginning any cosmetic dental work, that way we can fix any concerns ahead of time.
How Do I Know If I Need Cosmetic Dentistry?
Are you unhappy with the way your smile looks in the mirror? Do you often hide your teeth when taking photos? If you aren't confident about showing off your pearly whites, you'll likely benefit from cosmetic dentistry. Discolored or stained teeth typically won't get fixed with over-the-counter whitening products from the grocery store, but you can get a highly effective professional whitening treatment from your dentist. Chipped, cracked, or mildly damaged teeth can become more susceptible to bacteria and infection, so you might require a crown or veneers. With cosmetic dentistry, you can take years off your smile, creating a more youthful appearance. To determine the best approach for you, schedule an initial consultation with us.
Is Cosmetic Dentistry Expensive?
Many patients relate cosmetic dentistry with costly procedures, but this isn't entirely true. One of the biggest reasons these treatments have a pricy reputation is the fact that dental insurance hardly provides coverage for them. This is because they aren't considered "essential" care. Although this might make cosmetic dental work seem overly priced, you'll want to consider the worthwhile investment in improving your confidence and quality of life. Also, you can speak with our team about alternative financing options, such as CareCredit, which can help make the overall price of your treatments more manageable in the long run.
Does Cosmetic Dentistry Hurt?
Some people are hesitant to undergo cosmetic dentistry because they assume it will be uncomfortable. Fortunately, Dr. Springhetti will do everything he can to make your treatment as pain-free and comfortable as possible. Most cosmetic dental procedures aren't invasive, such as whitening and dental bonding, so you won't even require a local anesthetic. For more complex treatments like veneers, we'll be sure to numb your mouth before beginning any work on your smile. You might experience some soreness or sensitivity for a few days after, but this should be temporary and easily managed with over-the-counter pain relievers.