Cosmetic Dentist – Carmel, IN
Come Get a Smile You Love
Dr. Springhetti works extremely hard to be an endurance athlete—he trains almost every day, sometimes multiple times a day, when getting ready for a big race. While this type of exercise is great for his heart health and waistline, there's one thing it doesn't improve—the way his smile looks. Thankfully, that's where cosmetic dentistry in Carmel can help. This type of care allows people to change every aspect of their teeth to create their perfect look, and Dr. Springhetti is able to provide a wide variety of these aesthetically-focused treatments. To learn more about your options from our cosmetic dentist and start getting the smile you've always wanted, contact us today.
Why Choose Springhetti Dentistry for Cosmetic Dentistry?
Custom Treatment Plans for Every Patient
Results That Look Natural & Never Overdone
Virtual Smile Design: See Results Before Treatment Even Starts
Veneers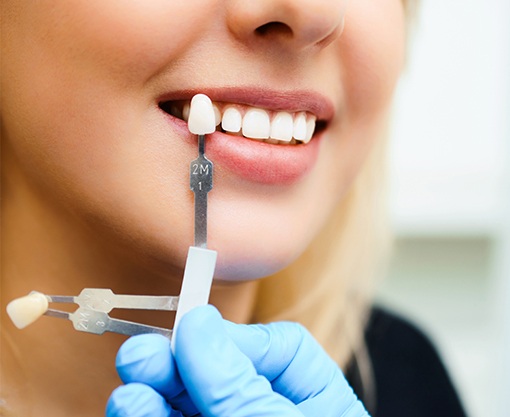 Porcelain veneers are thin ceramic shells that are fitted over the front side of the teeth, and Dr. Springhetti can use them to mask all types of dental flaws at the same time. Whether you have noticeable stains, chips, cracks, or gaps, he can use this simple treatment to make them all disappear behind a bright and gorgeous smile. You can get just one or an entire set to achieve a complete makeover in as little as two appointments!
Metal-Free Dental Crowns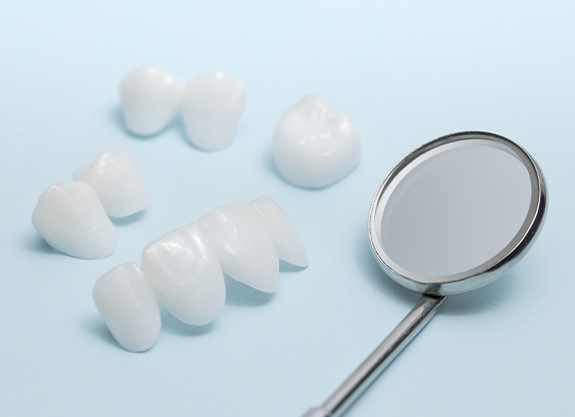 Metal-free crowns enable us to accomplish two goals at the same time—repair a severely damaged tooth and make the smile look more attractive. This is all thanks to the dental porcelain the crowns are made out of. Not only is it extremely strong and durable, but it's also able to replicate the appearance of enamel down to the finest detail, including how the slightly translucent surface reflects light. After one of these crowns has been placed, a tooth that was previously in danger of being extracted will look brand new!
Cosmetic Dental Bonding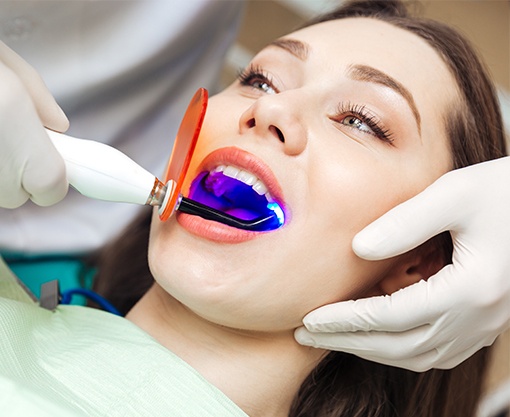 For a minor touch-up to take care of a small chip, gap, or stain, no treatment is more effective or convenient than cosmetic dental bonding. In as little as an hour, Dr. Springhetti can apply a composite resin to a flawed tooth, shape it to hide any imperfection, and then harden it with a curing light. The end result will be a perfect tooth that completely blends with those around it, uplifting the entire smile.
Teeth Whitening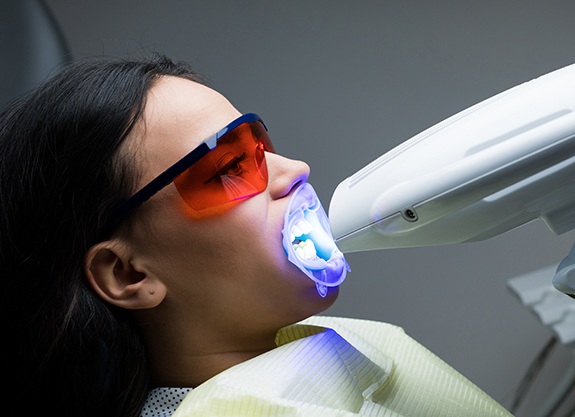 While store bought teeth whitening kits may be able to brighten your teeth by two or three shades (maybe), our professional teeth whitening treatment can easily make your smile six to eight shades lighter, which you (and everyone around you) will surely notice! You can get a complete treatment done in our dental office or whiten on your own time with one of our custom-made kits. Either way, it's guaranteed to make stains caused by coffee, wine, tobacco, and even aging fade away and disappear.
Gum Recontouring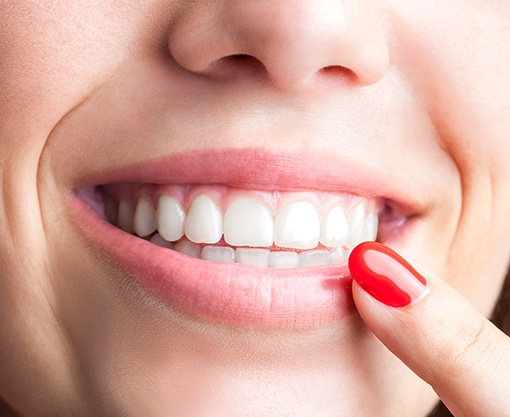 Often, the reason a smile doesn't look its best has nothing to do with the teeth, but rather the gums. An excess of gum tissue can cause the teeth to appear overly short and out of proportion compared to the rest of the face. To fix this, Dr. Springhetti can quickly and painlessly remove extra gum tissue to unveil previously hidden enamel, instantly making the teeth appear longer and fuller. He can use the same cosmetic dental treatment to even out a crooked gum line as well, completely changing the balance of the smile for the better.
Virtual Smile Design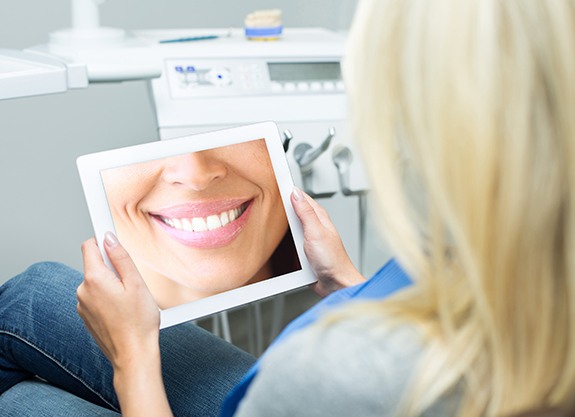 With Virtual Smile Design, you can work alongside cosmetic dentist Dr. Springhetti to create your perfect look before any treatment actually begins. Using a picture of your current smile, we can digitally edit it to show you how certain procedures would change your smile's appearance. Once you love what you see, Dr. Springhetti can get to work turning the simulated image into your real smile, and you'll already know you'll love your cosmetic dentistry results!