August 19, 2020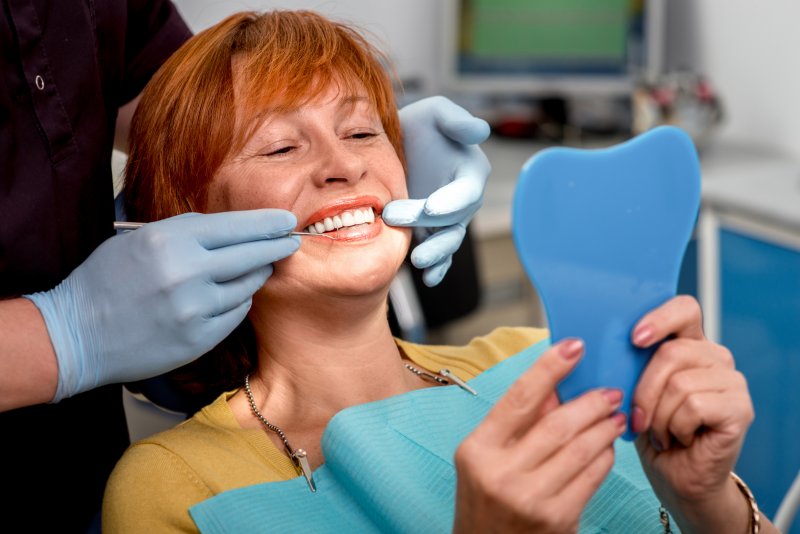 Are you one of the millions of Americans who are missing teeth? Whether this is the result of trauma or an underlying condition, you have several different replacement options to consider. One that is often preferred by both patients and dentists is dental implants, but not everyone makes the best candidate for this lifechanging procedure. Continue reading to learn if dental implants would be a good option for you as well as their many benefits.
Who's a Good Candidate for Dental Implants?
Dental implants are a great choice for people of all ages who are looking to replace their missing teeth. It is the only tooth replacement option that replaces the natural root of the missing tooth in order to provide additional stability as well as prevent jawbone shrinkage. However, the following people may not be the best candidate for this procedure:
Children and young teenagers: Implants are not ideal for young people whose jaws are still growing.
Pregnant women: The dental implant procedure requires stronger anesthesia than routine dental treatments like fillings and root canals. This can be risky for expectant mothers and their unborn children.
Smokers: Just because you're a smoker does not necessarily disqualify you from getting dental implants, but it's important that you refrain from smoking one week prior to the procedure and during the healing process. If you don't, you are increasing the risks of your implant failing.
People with jawbone deterioration: For an implant to be successful, it relies on a strong jawbone to support it. If you've suffered from jawbone shrinkage in the past, you may be better off with another tooth replacement option.
Gum disease: Healthy gum tissue is crucial in order to support a dental implant. You should have your periodontal disease treated before considering dental implants.
What Are the Advantages of Dental Implants?
If your implant dentist confirms that you're a good candidate for the procedure, you will soon learn that there are tons of advantages! Here are just a handful of them:
Look and feel natural: Dental implants function just like natural teeth. They are customized to be the exact shape, size, and color needed to blend in seamlessly with the rest of your smile. Implants also can withstand the same bite power as natural teeth. You will be able to enjoy your favorite foods again without any trouble.
Long-lasting: When properly cared for, they can last upwards of 25 years. Other options like dentures and bridges often don't last for more than a decade.
Maintain facial structure: Gaps in your smile as a result of missing teeth will eventually lead to jawbone deterioration and a lost of facial structure. This often makes patients look much older than they actually are. Implants are the only tooth replacement option that replaces the natural root of the tooth, therefore preventing shrinkage to the jaw.
Increased confidence: No one wants to show off gaps when they smile. Patients with implants don't need to worry about ill-fitting dentures clicking or slipping while eating and talking. You will be able to eat what you want and speak freely without worrying about anything going wrong.
If you're looking for a way to replace your missing teeth, ask your dentist if you'd be a good candidate for dental implants. You'll have your smile back in no time!
About the Author
Dr. Aaron Springhetti is an implant dentist serving patients in Carmel, IN. He earned his dental doctorate from the University of Louisville School of Dentistry and has an extensive amount of advanced training in oral surgery. He is able to provide all stages of implant care to patients looking to rebuild their smiles. For more information on the benefits of dental implants or to schedule a consultation, visit his website or call (317) 875-7645.
Comments Off on Are Dental Implants the Right Option for You?
No Comments
No comments yet.
RSS feed for comments on this post.
Sorry, the comment form is closed at this time.