August 5, 2020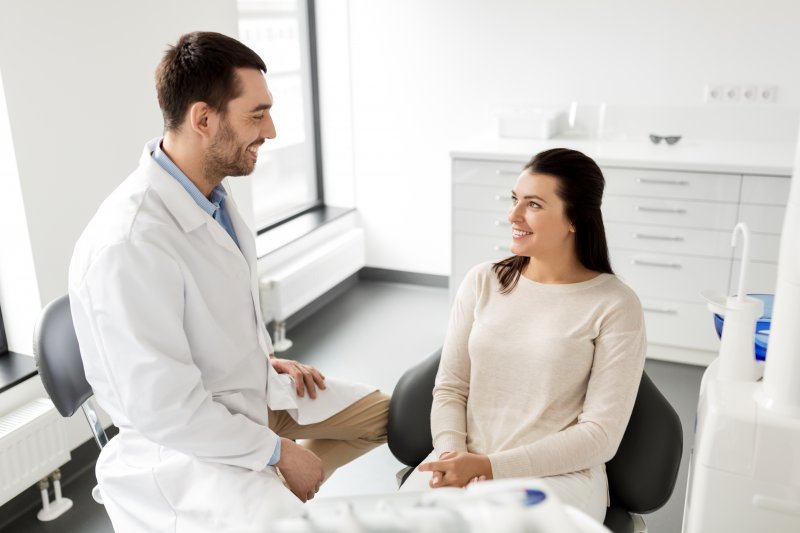 You've been told that you should be visiting the dentist every six months, but why is it so important when you aren't feeling any pain and nothing seems to be wrong? No matter what the reasons are that contribute to you skipping your appointments, you should be considering all the risks. If finances are the reason, remember that you may end up paying more in the long run for neglecting your oral health than you will be right now. If you're discouraged because of dental anxiety, ask your dentist about sedation dentistry options so you can get the care you need without any worries. Here are six reasons why seeing the dentist regularly is so crucial for your smile.
Removing Plaque and Tartar
Brushing and flossing every day goes a long way when it comes to cleaning plaque and food debris from your teeth. However, even if you are a very diligent brusher, you are still going to miss areas in your mouth. As plaque builds up, it will eventually solidify into tartar which is extremely difficult to remove on your own and requires the help of a dental professional. When you go in for regular cleanings, your dentist or hygienist removes plaque and tartar buildups in order to prevent tooth decay. Having your teeth cleaned is much more affordable than getting a filling, so be sure to book regular cleanings.
Checking for Gum Disease
In addition to tooth decay, plaque and tartar buildups also cause periodontal disease. This is an infection of the tissues that hold your teeth into place. Typically, this is caused by poor oral hygiene, but other factors can also play a role. When you go in for regular appointments, your dentist checks for early signs of gingivitis. Fortunately, when it is caught in its early stages, periodontal disease is often reversible. However, if it progresses to late stages of periodontitis, it isn't uncommon to see teeth loosen or fall out entirely. At this point, you will require more appointments that can break the bank. Addressing gum issues early so they can be addressed will save you time, money, and plenty of discomfort.
X-Rays
You probably remember having your x-ray taken at the dentist previously. This may seem like overkill, but the truth is that your dental team is checking for issues that cannot be seen by the naked eye. This includes impacted teeth, jawbone damage, bone decay, swelling, cysts, and even tumors. Finding these issues as soon as possible is necessary in order to treat them.
Oral Cancer Detection
This is an extremely serious disease that can be life threatening if left untreated. The good news is that your dentist is trained to spot signs of this type of cancer and it is often easily treated when it is diagnosed early on. Visiting your dentist can save your life!
Checking for Other Abnormalities
During your checkup, your dentist looks for other abnormalities that could indicate issues elsewhere in your body. This includes checking your neck, jaw, and lymph nodes for swelling, lumps, or any other abnormalities. These could be a sign of a major health issue.
Education
Part of your dentist's job is to inform you on different ways that you can do better when it comes to taking care of your smile. This includes addressing bad habits that could be harming your teeth or just knowing how you can make the most out of your dental hygiene routine.
Now you know that visiting your dentist every six months isn't just about having your teeth polished. There is so much more to every single appointment. Ensuring that you are visiting the office regularly not only keeps your smile healthy, but it can save your life!
About the Author
Dr. Aaron Springhetti provides high-quality dental care to his patients in Carmel, IN. He earned his dental doctorate from the University of Louisville School of Dentistry and has undergone extensive training in oral surgery. He is also involved with the Dawson Academy, having taken their program in Advanced General Dentistry. To learn more about the importance of regular dental visits or to schedule an appointment with Dr. Springhetti, visit his website or call (317) 875-7645.
Comments Off on 6 Reasons Why You Should Schedule Regular Dental Visits
No Comments
No comments yet.
RSS feed for comments on this post.
Sorry, the comment form is closed at this time.