January 2, 2020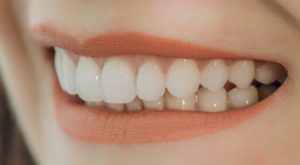 2020 is finally here, which means that not only is it a brand-new year, but it's also the start of another decade. For this reason, now is the perfect time to get the gorgeous new smile you've always wanted and give yourself a self-confidence boost. Keep reading to learn a few of the ways your dentist can revitalize your smile in the new year with cosmetic dentistry.
Get a Whiter Smile with Professional Teeth Whitening
Maybe you've tried to brighten your smile with store-bought whitening kits, but they didn't exactly produce results you could write home about. That's because over-the-counter whitening treatment is not nearly as powerful as the bleaching gels used by your cosmetic dentist. You can choose to brighten your teeth in less than an hour in your dentist's office, or you can opt for take-home whitening trays and gels. Both will help you achieve quality results you can't wait to show off!
Conceal All Sorts of Imperfections with Porcelain Veneers
If you have multiple aesthetic flaws in your teeth, like stains, cracks, chips, and gaps, you might feel hopeless about ever getting them treated. Thanks to porcelain veneers, you don't have to worry. These ultra-thin ceramic coverings are bonded to the front of your affected teeth to correct virtually any smile flaws you may have. You can makeover just one tooth or your whole smile in as little as two appointments!
Fix Minor Flaws with Cosmetic Bonding
Perhaps you have small chips or cracks in your teeth, but you don't think they warrant porcelain veneers. That's where cosmetic bonding comes in. Your dentist can apply a tooth-colored composite resin to your tooth and use this putty-like material to sculpt your tooth back into the perfect shape. Afterwards, your dentist will harden the material with a curing light. No one will be able to tell that you had dental work done!
Correct a Gummy Smile with Gum Recontouring
Has anyone ever told you that your smile looks "gummy?" If so, you might have too much gum tissue covering up your teeth and making them appear uneven or stubby. To even out your smile, your cosmetic dentist can quickly and painlessly remove the extra gum tissue to reveal parts of your teeth that were previously hidden.
Since 2020 is about new beginnings, use this year as an opportunity to achieve the beautiful smile you've always wanted with cosmetic dentistry. Ask your dentist which of these treatments would be right for you!
About the Author
Dr. Aaron Springhetti obtained his doctorate from the University of Louisville School of Dentistry. He has undergone extensive training in several areas of dentistry, including oral surgery and cosmetic dentistry. He loves helping patients achieve their healthiest and most beautiful smiles. To learn how you can benefit from Dr. Springhetti's treatment, visit his website.
Comments Off on How Your Cosmetic Dentist Can Help You Get the Amazing Smile You Deserve in 2020
No Comments
No comments yet.
RSS feed for comments on this post.
Sorry, the comment form is closed at this time.